Parties
Everyone loves a party and they can be thrown to cover a wide variety of occasions from 18th'sand 21st birthdays to anniversaries, engagement parties, prom parties, theme nights to name but a few types.
Here at STRAIGHTSHOOTER DISCOS we can cater for all types of parties. We have throughout the years provided discos for thousands of birthday parties, engagements, wedding receptions, company dances, yet we still treat every occasion individually.
 If you are thinking of holding a party, then why not give us a call, not only to get a quote, but also to see how we can help you with your arrangements, maybe help you with your theme idea, or help you chose your venue, remember we play in lots of venues and we could help with choosing the one which would be the right  size for the number of guests.
Add an extra WOW Factor to your party with our CANDY CART or our MOOD LIGHTING.

Why not add one of our Prop Boxes and give your party that EXTRA FUN element. Prop Boxes come in 2 different sizes large and small and contain a huge range of Inflatable Guitars, Inflatable Microphones, Inflatable saxophones, tinsel wigs, stetsons, giant sunglasses and many other items. Let your guests take all  the photos and have fun sharing the photos after your party.  Small Prop Box  £35, Large Prop Box  £70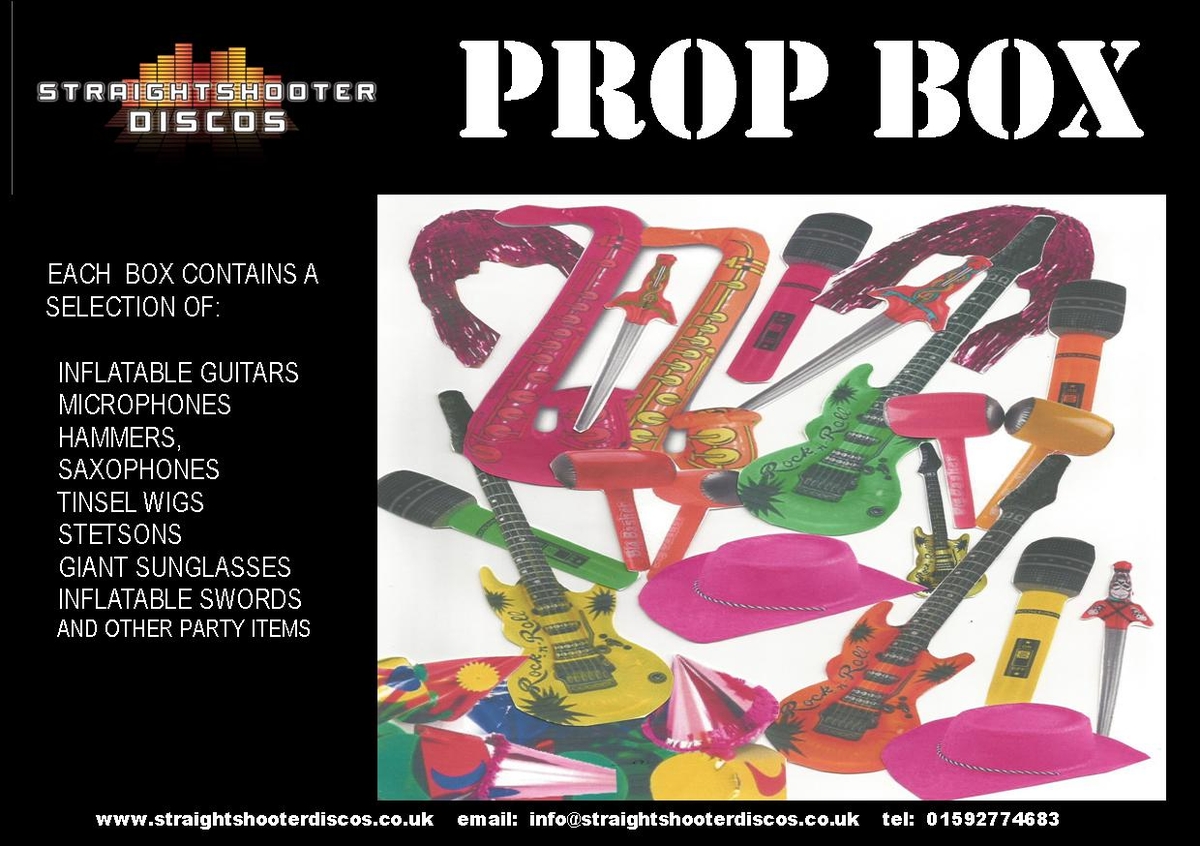 ONLY available for clients who book one of our discos.
Give us a call on 01592 774683
Mobile:   07775261740
or email:  info@straightshooterdiscos.co.uk
or check out our facebook page.  
STRAIGHTSHOOTER DISCOS
Ideas For Your Party Night
WEDDING FAYRES
we will be attending the following wedding fayres: FIFE WEDDING SHOW Sunday 19th February The Rothes Halls. read more
Mood Lighting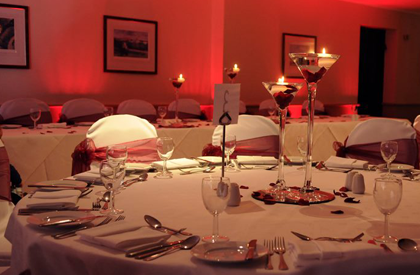 MOOD LIGHTING is a cost effective way of changing the colour, mood or feel of your venue. Mood Lighting